Snow Problem
Last week's snow was a snowy reminder of what to come this winter. While we advise against driving in a snowstorm, if you must, here are our tips on how to drive in rough 
weather
 safely.
 
Leave More Space 
Driving during the winter can be difficult. All-wheel drive vehicles help, but icy roads make stopping more difficult. Leave more space between your vehicle and the one in front of you when the roads are icy to give yourself more time to stop. If you are approaching a stop sign, crosswalk, or red light, keep distance in mind because it will take longer to stop.
Reduce Speeds
Speed limits are for ideal road conditions, not winter driving. Slowing down your vehicle during the winter it is important to stay safe. Slowing down will allow you to stop easier, and if you get into an accident, slower speeds may save your life, or at the very least help protect your vehicle from more damage.
Pay Attention to the Road Conditions 
Observing the condition of the road is important to staying safe. Notice if it takes more time to stop, or if the roads look icy. It is also important to observe what is happening around you, off the road. If you notice vehicles having difficulty staying on the road, hydroplaning, or getting caught in the snow, it is important to take note of what their difficulties are so you can drive accordingly. 
Weather It Matters 
The weather is one of the most important things to take note of when planning to drive. If you do not feel comfortable driving, do not do it. Visibility and clear roads are important and if you are driving in less-than-ideal conditions in Winnipeg or Manitoba do not be afraid to pull over.
Prepare Emergency Supplies 
If the weather gets bad, you might need to pull over or stay the night in your car. Preparing your vehicle and you will make you feel more confident while driving and comfortable enough to pull over to the side of the road.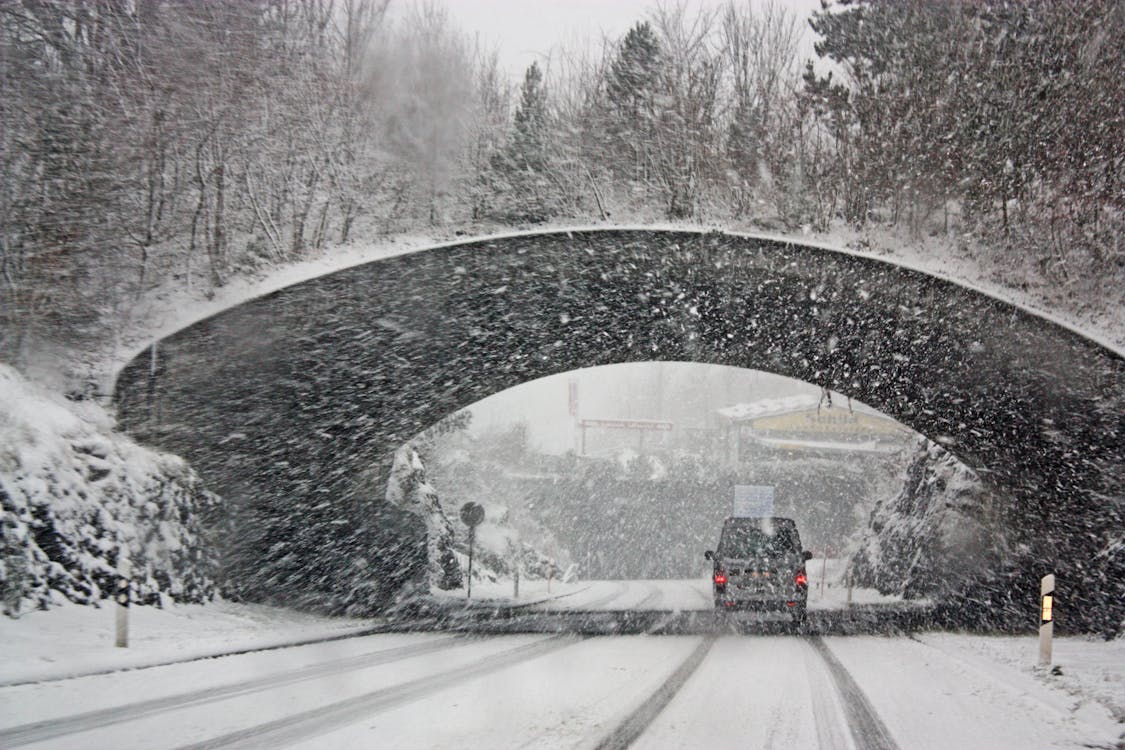 Not sure if your vehicle is ready for the winter? Visit our service department to see what we can do to help!