Extreme Makeover: Dealership Edition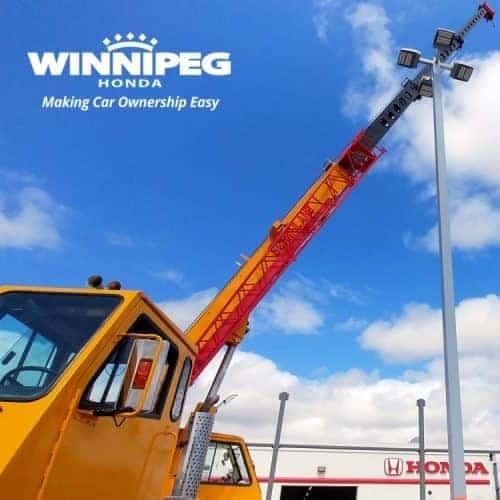 The giant jungle gym attached to Winnipeg Honda might seem like fun, but it is not yet ready for playing. Construction to expand Winnipeg Honda's showroom and service bays started early June of this year and hopes to be finished by November. "It won't affect our customers," said Kevin Clarke, Sales Manager at Winnipeg Honda.
Honda Canada has ordered Winnipeg Honda a makeover – wash bay included. On the West and South sides of the building, large metal poles stick out of the ground, forming the shell of an addition. Once fully constructed Winnipeg Honda will have the facilities to help even more customers.
Winnipeg Honda is in the process of getting a facelift. On the West side, an expansion to the showroom will add room for more vehicles and finance offices to serve you better. The south side is expanding to add six more service bays, with one of those being a new wash bay.
The construction had no effect on Winnipeg Honda's routine. Customer service was still the top priority of the family dealership. The June to November construction was highly anticipated by Crown Auto Group. "It's giving the customers a better facility," said Clarke.
Six service bays are being added to the Winnipeg Honda Service Department. The department already has ten bays to their name. The addition will include one wash bay to keep your vehicles squeaky clean. They are being added to the South side of the building, facing Bishop Grandin.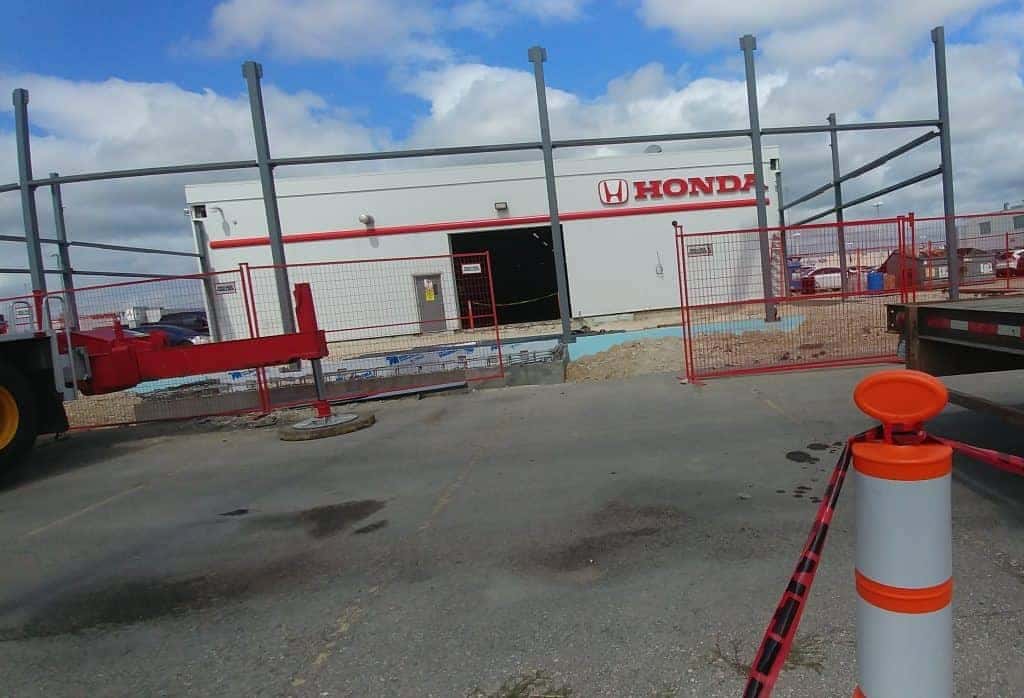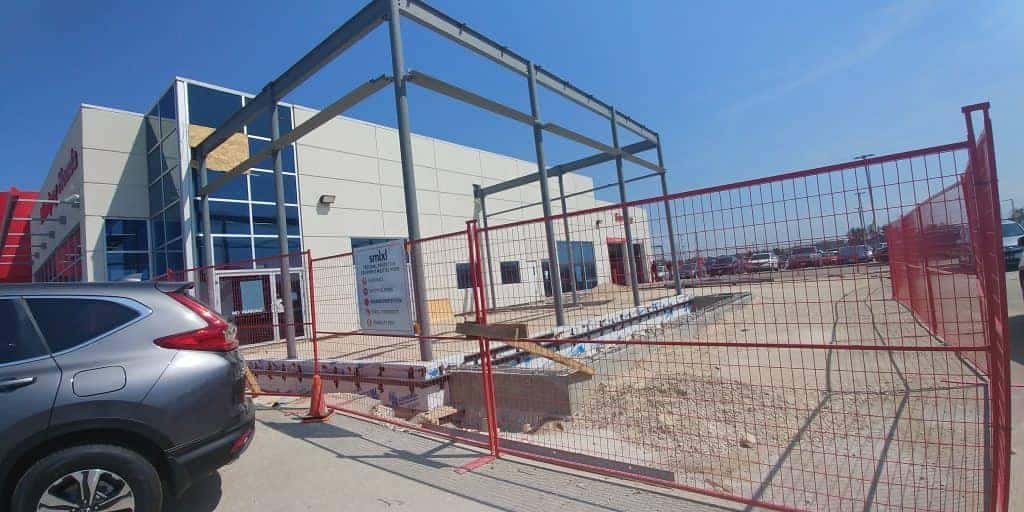 More finance offices on the West end of the building will allow Winnipeg Honda to help even more people. More shiny new vehicles will be shown inside Winnipeg Honda thanks to the space being made with the addition. "We will be able to better serve the customer."
Stay updated with Winnipeg Honda's progress by following us on Instagram @WinnipegHonda